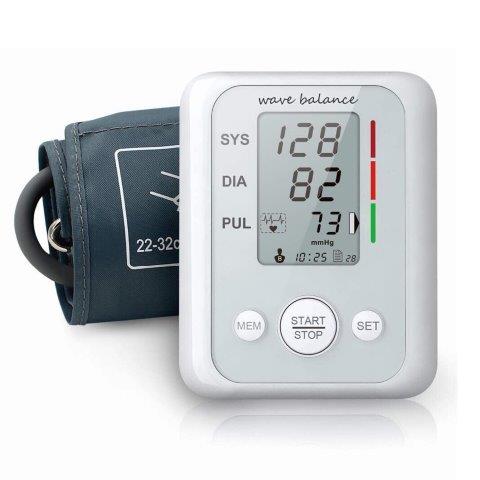 WAVE BALANCE BP MONITOR ARM - 1
AED 129.00 – AED 90.00
VAT: AED 4.50 30% OFF
Features:
Model AS-35I
Date/Time displayed
LCD Display
Automatic inflation and measurement.
Measurement method: Oscillometric testing
Irregular Heartbeat Indicator
Reports at WHO Results Standard
Clinician Tested & Approved
Description:
Why is it useful to measure Blood pressure at home?
Home monitoring allows you to share important values, measured under everyday conditions, with your doctor. The stress of being in a doctor's office may cause an individual's blood pressure to show a higher value than normal. Regular home-monitoring in a normal, relaxed condition may give a truer indication of your actual blood pressure.