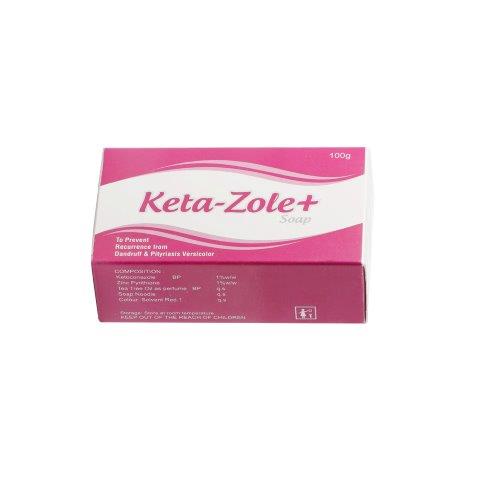 KETAZOLE PLUS SOAP 100GM - 1
AED 45.00 – AED 36.00
VAT: AED 1.80 20% OFF
Short description:
Antifungal soap
Eliminates excess grease
Prevents recurrence of dandruff
Availability: 100 In Stock
Description:
Keta-Zole Plus Soap is an antifungal soap that works on skin infections and dandruff without drying the skin. It works by killing and stopping the growth of fungi, thereby clearing the infection and relieving the symptoms.
Benefits:
Cleanses the affected skin completely by reducing scales and flakes
Controls itching and scaling of scalps
Naturally hydrates the skin
Helps to treat athlete's foot, ringworm, vaginal thrush, and sweat rash
How to use:
Use it as advised by your doctor or check the label for directions before use.