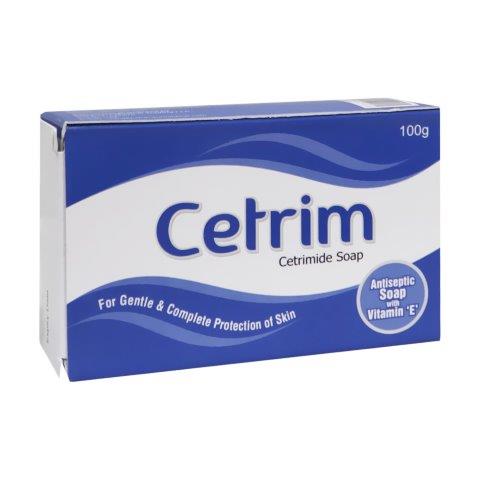 CETRIM SOAP 100 GM - 1
AED 25 – AED 20
VAT: AED 0 20% OFF
Short description:
Antiseptic soap with Vitamin E
For gentle and complete skin protection
Contains Cetrimide
Suitable for baby and sensitive skins
Cruelty free
Availability: 100 In Stock
Description:
This soap is made from pure vegetable oils and Cetremide which is an excellent antibacteria. The Vitamin E in Cetrim Soap works as an antioxidant and protect cells against UV damage. It also contains glycerin that prevents skin from excessive drying by forming an occlusive film.
Benefits:
Sterilizes the skin after its use
Soothes and softens skin
Improves skin's firmess and texture
Helps reverse wrinkles and ageing
Makes the skin fairer
How to use:
Rub gently over all body parts.
Work up a rich lather and leave for five minutes.
Wash thoroughly.